Always take the red path.
It was Tuesday morning. We were somewhere in the middle of Uganda. We'd been traveling since Saturday when we left Minneapolis. Later that morning, we'd finally make it to our final destination - The Nakivale Refugee Camp. (Read my Uganda post here on our incredible experience.) We woke up early as a group and decided we'd go on a hike up a mountain just outside our hotel before we completed our journey. Laura and I were excited to move our bodies as being in a van or an airplane for the last two days felt debilitating.
We all assembled at the bottom of what felt like a mountain, but was really just a large hill. Everyone was sort of looking at me like … what are you doing here? At the time, I was wearing a boot because of a stress fracture in my heel. I was ready to roll, but others perceived my boot as a constraint to my ability to participate in our morning hike. I was determined not to let my boot get in the way.
The guide brought us together and outlined three paths: The yellow path was the easiest as it slowly wrapped you around the mountain to the top. The blue path was moderately difficult with a slightly more direct way to the top, but more of a zig zag. The red path was hard. Straight incline all the way up.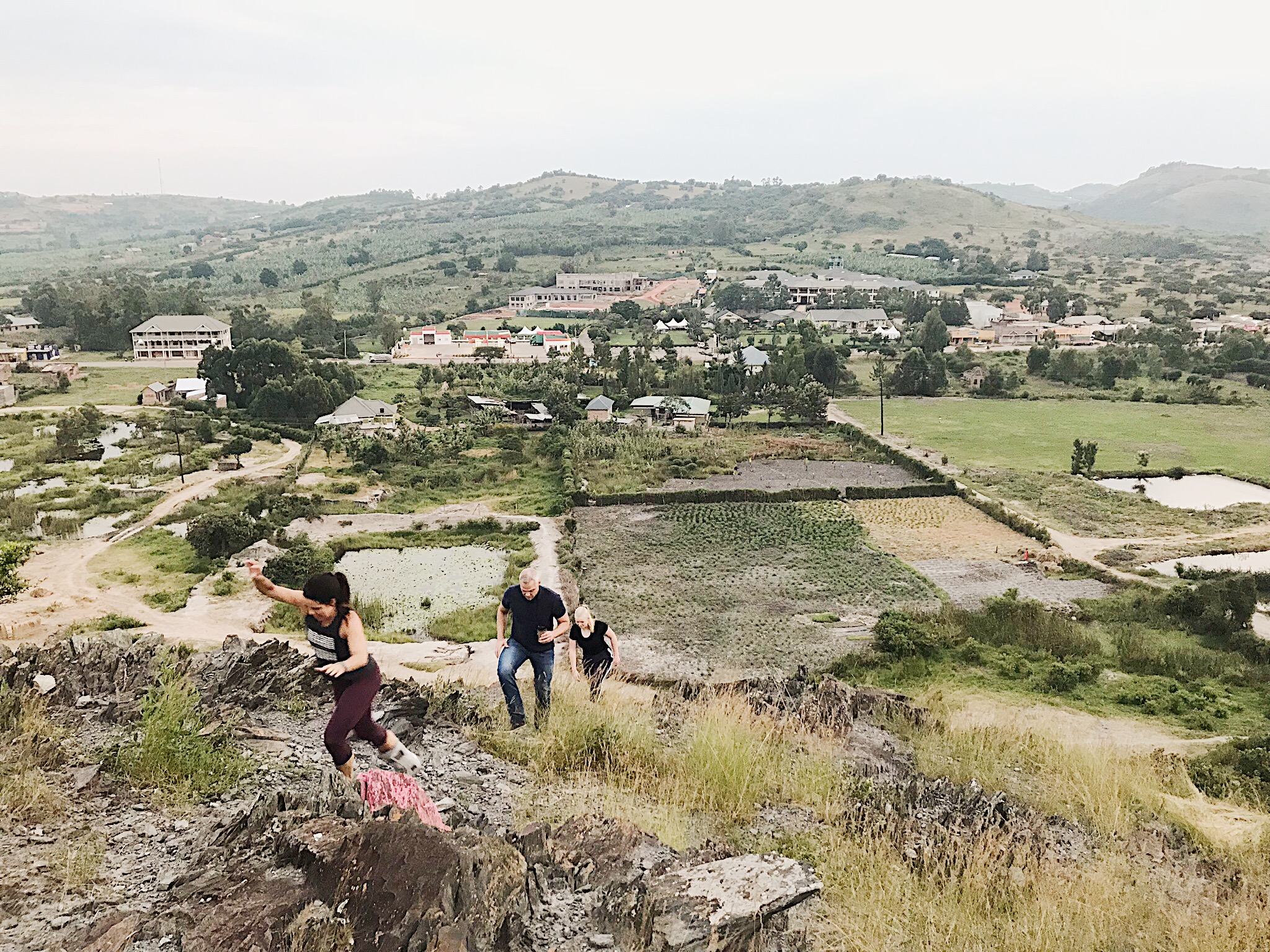 I looked at Laura feeling self conscious with my boot on and told her I'd see her at the top as I knew she'd opt for the red path and I thought I should take the easier yellow path. She gave me a long look. "No way – you're taking the red path. How do you know you can't do it if you don't try?" She was right. I was holding myself back and maybe letting a little bit of other's perceptions of what I could do dictate my limits.
I climbed mountain and made it to the top without issue ... on the red path. I sat up there kind of stunned at how this tiny, somewhat trivial experience has so many life lessons.
While others will always have opinions, only you determine your limits.
You don't know what you can do unless you're willing to push what you think is possible.
When someone else believes in you (thank you lowdock) that is powerful.
Where else does this show up in my life without me even realizing it? When I really stopped and thought about it, it's kind of shocking how pervasive me getting in my own way is. It's so easy to make dreams smaller, goals easier, life more comfortable. But that's not really the point is it?
Part of what we preach at Fly Feet is to get better, you have to know where your end point is. And to know where your end point is, you have to be ok with failing. And to be ok with failing, you have to summon the courage to try things you're not sure you can do. And if you can do it in the studio, you can do it in your life. So, here's to getting out of our own way and always trying the red path!