Do not compare.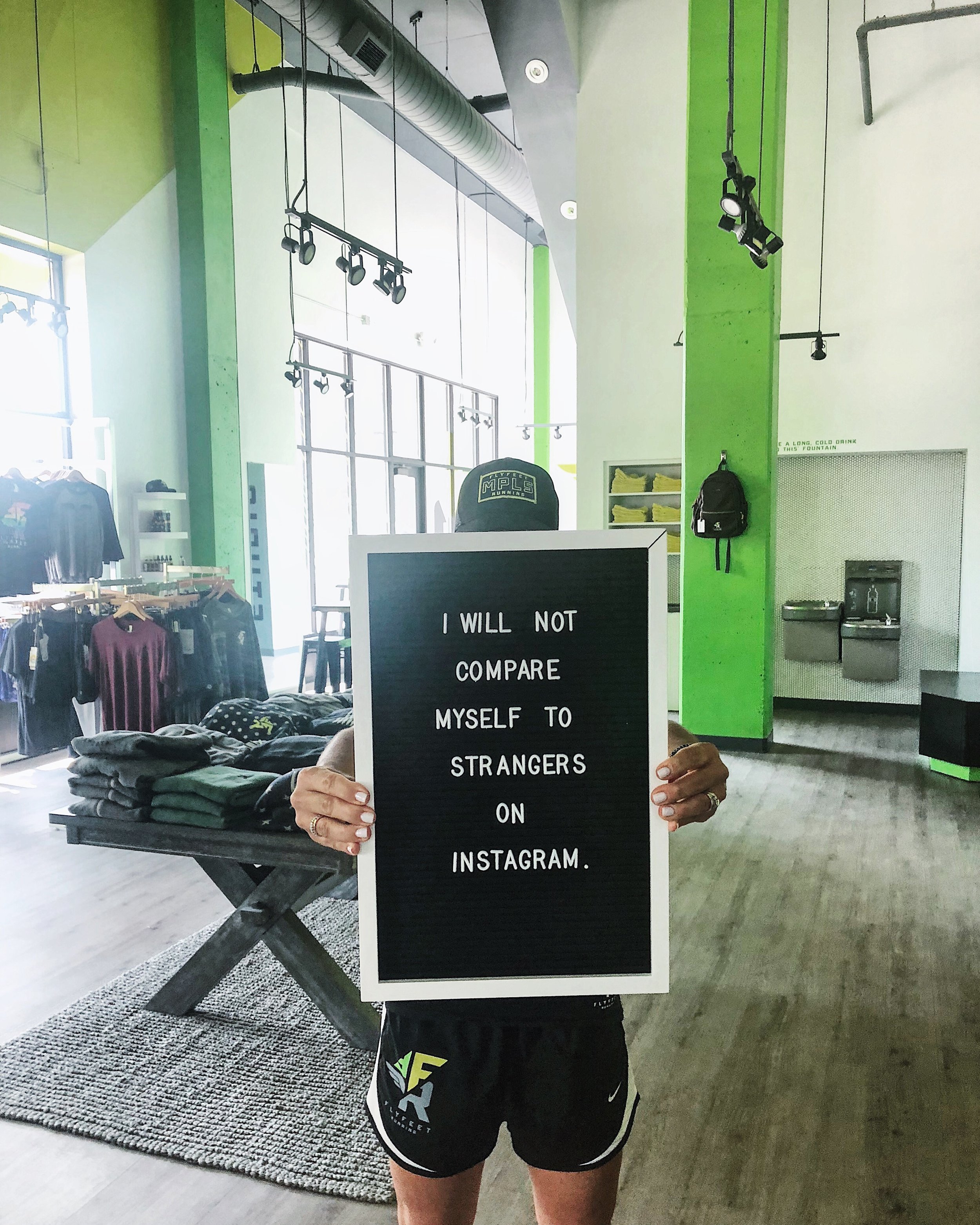 I joined Facebook in 2008. I know this date because I was on my first maternity leave with our oldest son, Dylan. I joined Instagram in 2012. I know this date because I was on my third maternity leave with our youngest son, Austin.
It's worth noting those dates. I joined social media after college, my first job, a trip to the Peace Corp, business school, marriage, kids and I had a good start on my career. I had the luxury of being able to figure out who I was without the highlight reel of everyone else's life to compare myself to.
Even now, solidly into my career, family complete, and a good sense of where I'm going, social media can throw me off and make me question everything. Am I doing it right? Am I on the right path? I can't imagine how I would have navigated this if I were just getting started in my career. And even more poignant for me, how will I help my kids navigate social so that they don't use it as a benchmark for themselves?
I don't have all of the answers, but here is what I do know: Comparing yourself – where you are in your job, what you look like, your family, all of it, - to what is everyone else's highlight reel is unfair and unproductive. Here are some ways to help navigate your career (your life??) without using social as a benchmark.
Leverage good mentors
For me, this is how I managed my entire career. I work hard to cultivate good relationships with people who help me navigate career decisions and setbacks. (Because who puts their career setbacks on Instagram??) I use these people as my guide and barometer for where I'm going.
Know your worth and what's out there
Network. Do coffees. Interview. Throughout my career, I have deliberately taken the time to build relationships with other companies and executives and even interview to understand if the grass is really greener, and what I'm worth on the open market. This is valuable because I walk away knowing what my options are, and having a greater sense of "groundedness" for where I am.
Set your own goals
You do you. But how do you know how to do that if you don't have your own goals? Without your own goals, it's easy to see what you're not doing based on what other people are. So, get to work, set your goals and chase them down. Be specific. Make them time bound. Create the roadmap. You'll be less likely to lament not chasing some other random's goals on Insta.
Use your personal social media for inspiration and connecting
That's it. If you can find a way to use it for inspo, rather than a benchmark, it can work as a potent tool for you. If you can't, then turn it off.