Finding Your Passion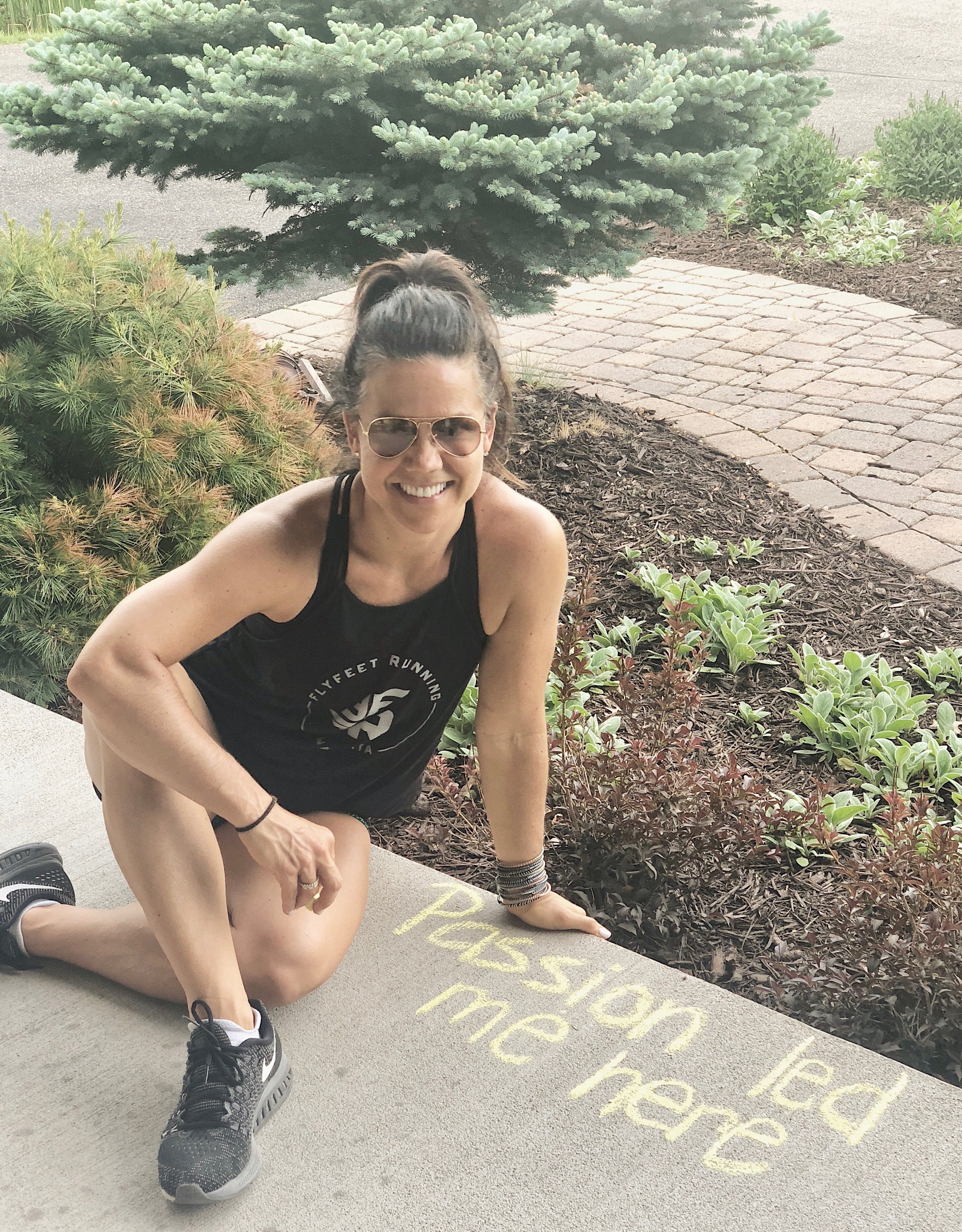 After I wrote the blog look before you leap, many of you asked how I even got to the point where I knew what I wanted to leap for. How I determined that Fly Feet was what I wanted to pursue. So many of us struggle with finding our passion and how we make that our career.
I've always wanted to do my own thing. I've always had some kind of business plan I'm working through in my head. In 6th grade, I watched my dad write his business plan at kitchen table and then quit his job and start (and later sell) a very successful business. Starting my own thing just seemed normal to me.
As I think about my journey (and believe me, it was a journey) there are some things that helped me figure it out. I had plenty of screw ups along the way, (I'll write that blog too as it deserves it's own!!) so don't for one second think I have this all figured out, but hopefully some of these things help you in your journey.
Don't look for a business model.
If you're looking for a business model, I question your entrepreneurial intentions. Good businesses succeed because they solve problems for people and their founders are passionate about the solution. Bad businesses fail because the founders are in it to make a fast buck. Start with what you're passionate about and think about how you'd make it better.
I'm passionate about the fitness space and I've been a runner most of my life. But I'm even more passionate about running a business. I started Fly Feet because there wasn't anything out there that had everything I thought a fitness brand and experience should have. I built the business plan based off of consumer needs in a white space and the financials followed – not the other way around.
Make space for dreaming.
Life is crazy, so setting aside time to 'find yourself' is mostly impossible. But you can make pockets of your day meaningful and intentional. For me, I went running every day at the crack of dawn and used that time to imagine, dream and try and figure myself out. On my drive to work, at the kid's hockey games, whenever I found myself by myself, I used that time to work through what my "next" looked like. I used my work travel to be inspired. I had the opportunity to work with other incredibly inspiring entrepreneurs and I peppered them with questions. In short, I always had something working in my head.
Hone in what you're good at.
Don't spend all of your time thinking about where you're going. Your strengths, your talents, your gifts, will make you successful, so it's important to cultivate them. I love solving problems – (the real ugly ones), and I love building teams. Throughout my career, I actively sought out opportunities to do both of those things. Every time there was an opportunity to be a "pilot" for Target, I jumped at it. All of those experiences gave me transferrable skills for what I'm doing today.
Try things.
Don't just dream – actually try things out. See how they feel. Dreaming about something, and then actually doing it are very different.
I love to bake. Don't laugh, but at one point in my life I was sure I was going to open the cutest bakery you've ever seen in your life. So, I went to baking school. I got a baking certificate. I hung out with bakers and learned a ton about what life might be like running a bakery. I learned that while I love to bake, there were a lot of things I didn't love about the business aspect of it. (Not ironic that today I run a fitness company.) I did that while I worked my big corporate job.
Be (more than) ok with where you are.
You have to believe that you're exactly where you're supposed to be. And so therefore, you need to crush your day job – whatever it is. If you don't do your current job well, your future one will suffer too. And you'll miss the opportunity to work on things that will serve you well in the future.
Everything in your life has led up to this very moment and you have the power to decide what to do with it. You get to determine what's next. Relish in what' you've accomplished to date and use it to fuel your best future.