My North Star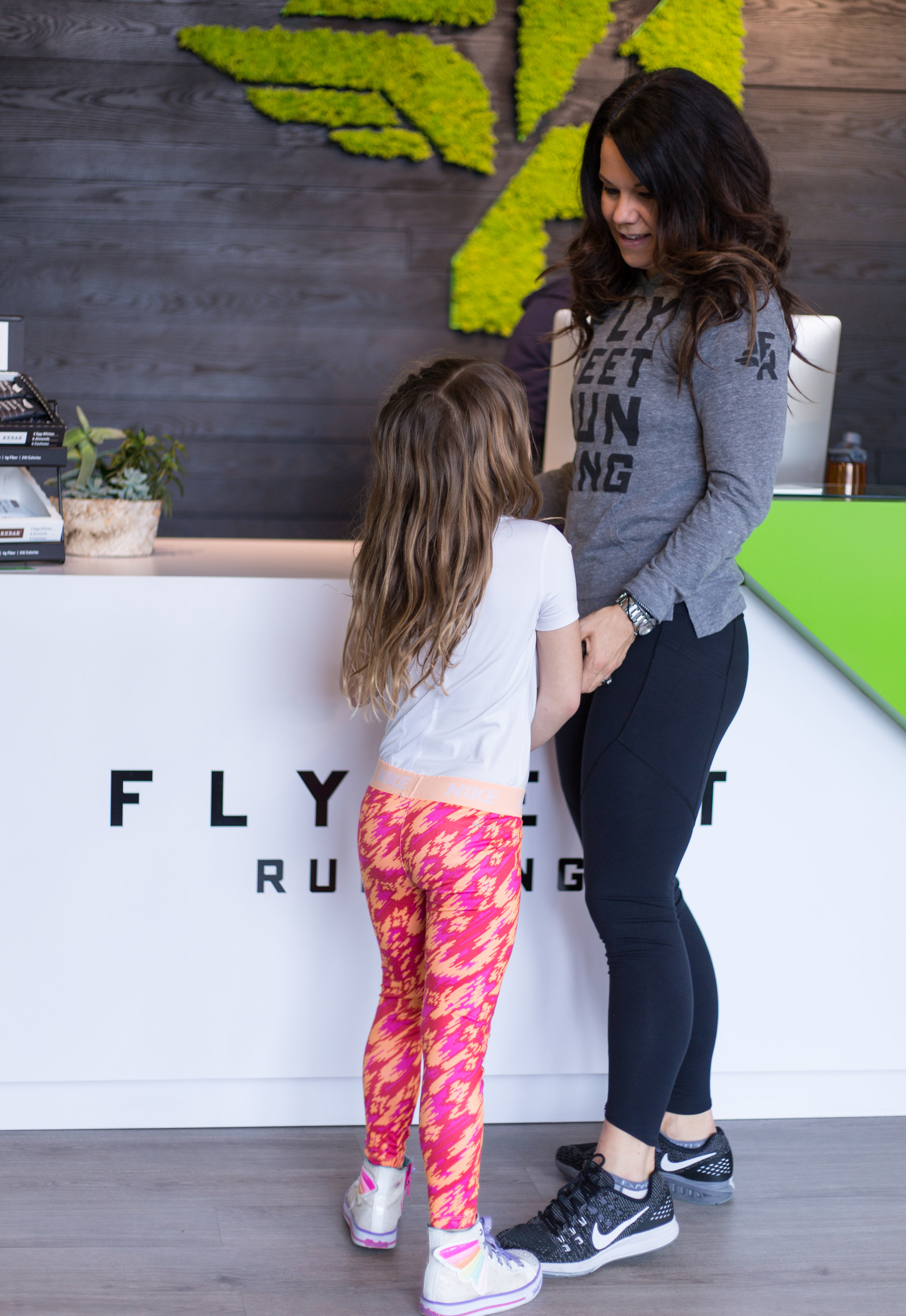 Happy Mother's Day party people! As a household with two working parents and three amazing kids, life can sometimes (like actually most of the time) seem like chaos. It's a beautiful chaos that I'd never in a million years trade for anything. I remind myself that if this is my "burden", I'm infinitely blessed. There is one question that helps me sort it out though …
It was early February in 2016 and I walked into one of my long time mentor's office at Target. I told her that later that day an email would go out to the company saying that I had "resigned to pursue other opportunities", but I wanted to tell her myself why I was leaving after 11 awesome years at Target. I walked her through my desire to start something, to build something that helped people chase the best version of themselves. I told her about all of the research, the planning, the studying, and the thinking I'd done over the last 18 months to start Fly Feet. It was the hardest career decision I'd ever made. I told her I was excited and terrified.
She just sat and listened. At the end of my stream of consciousness I asked her… do you think I'm crazy? And then she asked me one question that I've asked myself at least once a week since then….
"Is this what you would tell Sydney (my daughter) to do if she were in your shoes?"
I started crying. "Yes, I would tell Sydney to chase her dreams. Yes I would. I would tell her that she'll crush it." I said.
"Then go make her proud", she said.
As a working parent, it's hard to manage it all. Starting a business, marriage, me time, gymnastics, hockey, soccer, girl scouts, the tuba (OMG yes, the TUBA!), All. The. Things. Sometimes I lay in bed thinking about how I spend my time – is there a more efficient way, am I present enough for our three kids, there are at least 100 more things I should be doing for Fly Feet and our team, am I a good mom and wife?
But I got a gift that day from my mentor. My North Star: Is what I'm doing what I'd tell my kids to do? And am I making them proud?
I think so. Not perfect, but directionally accurate. J I can't always be the field trip chaperone, or make it to every game. And the mom guilt swirls. But I try and get the big things right. In my mind, it's more important for them to see that their dad and I work together as a team and have a supportive marriage. It's more important for them to see us work hard for something. It's more important for them to see that when things don't work out for us, we stay strong and focused. And, it's more important for them to see that no matter what, that we support each other and love them beyond words.
So, on this mother's day, mom guilt be damned! You deserve to chase your dreams. Big or small, it's never too late.