You're right where you're supposed to be.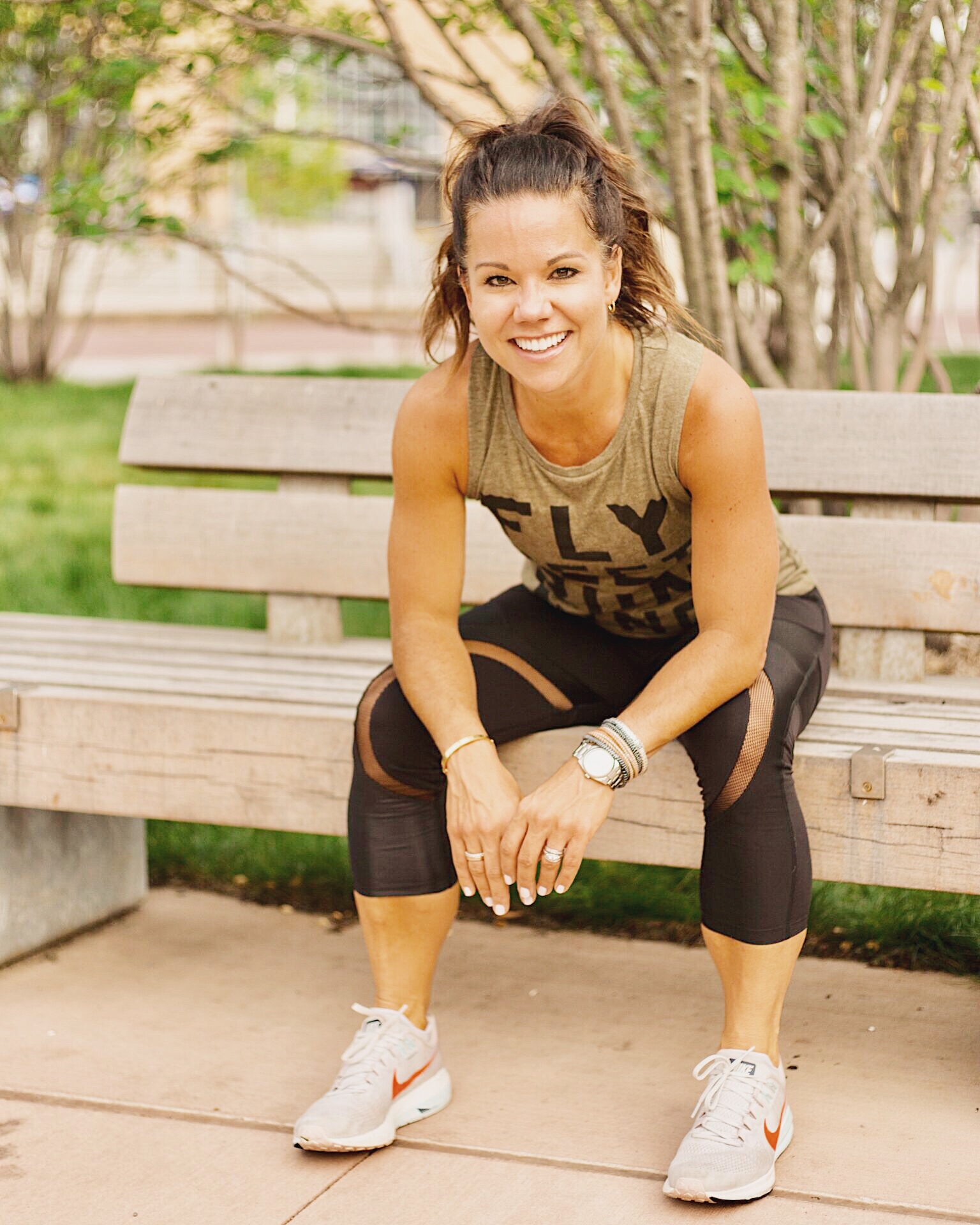 I think I'm a late bloomer. I've wanted to start my own business for as long as I can remember. But I didn't actually do it until I was 40. There were many points in my career where I felt frustrated and even defeated that I wasn't making progress towards my life goal, despite my successes in other areas of my career. And even now, I'm in the middle of #startuplife and it still doesn't feel like I'm moving fast enough.
Something hit me the other day as I was chatting with a mentor of mine. The problems we're solving, the strategies we're creating, the team we're building… it's all new. But, I constantly draw on my previous experience to find a way forward. It's like everything I've done along the way in my career has lead me to this point. It's weird how the universe kind of works for you. But it's hard to see in the moment.
Life goes by so fast, but when you're in it, it doesn't feel fast enough. It's easy to look where you aren't, rather than focusing on where you are. But when you look where you are, you realize how much opportunity for growth is before you. If you are always focused on the future (or where you aren't), you'll miss it. Embrace the journey ... that's what I keep telling myself.
Reconcile today vs. future
So you're not where you want to be. But where exactly are you? Get clear on this and get clear on your desired future state. Write it down so it's clearly articulated. It still may feel overwhelming, but this is a critical step, that feeds the next one...
Seize opportunities in the now
What's critical for your future state to occur? Probably many things that you need to make a reality TODAY. For us, it's things like operational excellence, clear roles and responsibilities, and financial diligence. Going from one to many studios doesn't happen without these things, and they take time. So, we are seizing the moment. Reconciling today vs. the future and seizing opportunities in the now gives purpose to what you're doing today in service of where you want to be. It will feel like progress instead of feeling like you aren't where you're supposed to be. What are the things you can do to seize the moment that will make your future state a lot closer to reality?
Take the right next step, but know your path
You don't have to have it all figured out. The secret is that you learn along the way. If you're clear on today vs. the future, the right next step starts to feel a lot easier. That's all you have to do - take the right next step. (And repeat ... over and over.)
For me, the difference between two studios and world domination seems massive. So last week, I outlined the high level activities that needed to be true for that to happen. (Again.) The reality is, what got us this far, won't take us to the future. And, as the business evolves, we need to continually pivot in terms of how we're operating. The activities we need to do in the near term (the right next step) are more fleshed out. I left the activities further back on the horizon as high level "buckets" because how we want to execute them will evolve as we make progress. (Which is why my previous "again" comment is relevant.) And voila - there is a plan and the team can see the path to where we're going.
But this week, we're just taking the right next step on our path. What's your right next step?
Operate at a high level of frequency
As hokey as it sounds, I believe the universe has a plan for all of us, but we'll never see it unless we're operating at a high level of frequency. This means, operating with a positive outlook, and open mind and an open heart. If you believe you're going to crush it, you will. The universe will put things in your lap to help you, but you'll never see them if you're frustrated and focused on the bullshit that is out there for everyone to partake in. Eyes up. Heart open. Let's do this.
Embrace the journey
Repeat steps 1-4 above. Seriously. It's an iterative process. But it won't happen by itself. You have to do some work to get clear on your path. If you stick to it, you'll find yourself right where you're supposed to be before you know it.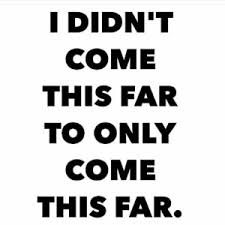 As I was sitting with my mentor the other day, frustrated that things aren't moving fast enough, I realized that we are right where we are supposed to be. I take solace in knowing that I didn't come this far to only come this far. Which means, if I can keep my head up, the best is yet to come.